The College of Liberal & Creative Arts welcomes six new tenure-track faculty
September 22, 2022
The College of Liberal & Creative Arts welcomes six new tenure-track faculty members to its ranks this year. These accomplished scholars bring unmatched knowledge and insight to share with students in a diverse range of subjects.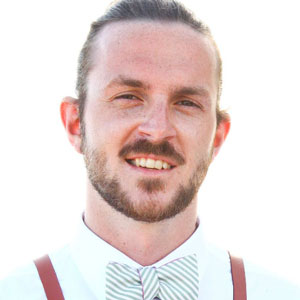 Graham Carpenter is Assistant Professor in the Department of Broadcast and Electronic Communication Arts (BECA). With a focus on the intersection of media technologies and communication, Carpenter investigates how and why people use imagination and media to relate to one another as well as themselves through a media psychology perspective. His recently published work looks at imagined interactions and mobile/online dating apps.
In addition to his scholarly activities, Carpenter over fifteen years of experience in live broadcasting in sports and entertainment for networks such as ESPN, ABC, NBC, CBS, TNT, FOX, etc. and his camerawork is currently featured on the 14th season of the reality television program, American Ninja Warrior. He was recently part of a group awarded with the "Most Outstanding Technical Team Event" Emmy for camera work performed on the College Football National Championship that aired on ABC in January of 2022.
Carpenter earned his doctorate in communication and information sciences with a focus on media studies and relational communication at the University of Alabama.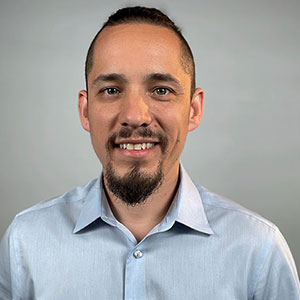 Rafael Flores is Assistant Professor in the School of Cinema who specializes in directing, Latino/a/x cinema, and narrative film production. A Phi Beta Kappa Scholar, Flores is the co-founder of Green Eyed Media and the Hidden GEM Creative Studios, organizations both based in Oakland, CA. His work has been praised by various institutions including the White House, the Grammy Foundation, the San Francisco Foundation, the California Endowment, TED-X lecture series, the Cannes International Film Festival, the Writer's Guild Theater of America, the London Guardian, and the Chicano International Film Festival. He is the current recipient of the California Humanities Legacy Artist Fellowship.
Flores earned his MFA in cinema production and directing at San Francisco State University.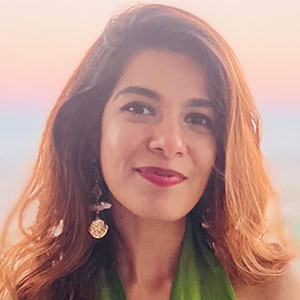 Sana Khan Hussaini is Assistant Professor of Visual Communication Design in the School of Design. Her design experience has developed in tandem with pursuits in the advertising industry. As an Associate Creative Director at Ogilvy, Hussaini received a strong foundation in utilizing design thinking techniques to generate creative and culturally relevant design solutions. Hussaini's experience in the advertising industry drive her design research and motivate her to pursue projects that give under-represented users and communities a voice. Before joining SF State, Hussaini was a Visiting Teaching Assistant Professor and a BFA Coordinator at the University of Notre Dame. She taught Fundamentals of Visual Communication Design, Digital Media Design, Motion Design, Interaction Design, BFA Thesis Seminar, and Adobe Software Labs.
Hussaini is also a recipient of Notre Dame's Liu Institute for Asian Studies Research Grant and Snite Museum's Director's Award for Excellence in the Visual Arts. She continues to pursue design for social good through her classroom and ongoing design projects.
Hussaini received her MFA in visual design with a concentration in Gender Studies from the University of Notre Dame.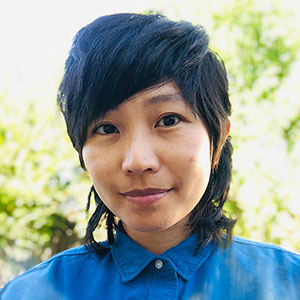 Vivian L. Huang is Assistant Professor of Communication Studies, specializing in race and performance studies. Huang's first book, Surface Relations: Queer Forms of Asian American Inscrutability, theorizes minoritarian aesthetics of inscrutability in contemporary Asian American literary, visual, and performance cultures. Surface Relations comes out December 2022 with Duke University Press, where it has been awarded the Scholars of Color First Book Award. Huang's peer-reviewed articles can be found in The Journal of Popular Culture, Journal of Asian American Studies, Women & Performance, and Diacritics. Their latest work connects Asian American lesbian feminist writings of the 1980s and 90s to contemporary queer and trans of color critique.
Prior to arriving at SF State, Huang was Assistant Professor of Women's, Gender, and Sexuality Studies at Williams College, where they taught feminist and queer studies, performance studies, and Asian American culture. Their work has been recognized by the Mellon Emerging Faculty Leaders Award, the Hellman Foundation, the Association of Asian American Studies, and the Crompton-Noll Essay Prize from the Modern Language Association and the American Studies Association.
Huang earned their doctorate in performance studies New York University.
Michael Schweikardt is Assistant Professor in the School of Theatre and Dance. He has enjoyed a successful career as a set designer working for opera and theatre companies across the United States and abroad. Regional theaters include: Portland Center Stage; Ford's Theatre; The Old Globe; Cleveland Playhouse; Cincinnati Playhouse in the Park; Asolo Repertory Theatre; The MUNY; Papermill Playhouse; Pittsburgh Public Theater; and multiple productions for Goodspeed Musicals. Off-Broadway (selected): The Bus and the American Premier of Frank McGuinness' Gates of Gold (59 E 59); Bloodsong of Love (Ars Nova); The Black Suits (The Public Theater); Things to Ruin (Second Stage, The Zipper Factory); The Plant That Ate Dirty Socks (Theaterworks USA at The Lortel). Selected Tours: James Taylor's One-Man Band; Ella. Michael recently designed Marie Antoinette the Musical for TOHO in Tokyo, Japan. His production of Phantom for EMK International has been running in Seoul, South Korea for over eight years.
Schweikardt earned his MFA in scenic design at The Pennsylvania State University.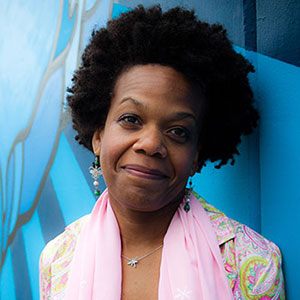 Rae Shaw is Assistant Professor in the School of Cinema. Shaw is an interdisciplinary media artist and educator creating innovative and provocative narratives across multiple disciplines of visual media, fiction/non-fiction, performance and poetry. Her projects have explored and investigated issues of diversity, sexuality, disparity and connection.
Shaw's work seeks to uplift the experiences of women of color and to combat stereotypes of the black female in visual media. In her scholarly work she is also concerned with issues of equity, access, and representation. Her award-winning films have screened at prestigious film festivals including the Slamdance Film Festival, Reel Sisters of the Diaspora Film Festival, and London's BFM International Film Festival, as well as international and independent showcases such as Toronto's Pleasure Dome. Her scripts have also received honors from noted screenwriting competitions such as the Motion Picture Academy's Nicholl Fellowship.
After working for industry veterans, Shaw turned to sharing her storytelling skills by teaching filmmaking and screenwriting across various genres, mediums and platforms. She founded her production company Wicked Lovely Films and Media to tell diverse stories focusing on social change and to mentor new media makers. She is a fervent patron of the library and often works with nonprofits in local communities.
Shaw is the recipient of numerous fellowships including the Mellon Mays Undergraduate Fellowship, Francis E Williams Artist Fellowship, Marvin Miller and Guy Hanks Screenwriting Fellowship, and Mass Cultural Council Artist Fellowship.
Shaw earned her MFA in Motion Picture Production and Writing at University of Miami.
Tags