A Hub for Creativity, Collaboration and Debate
Spanning the arts, humanities and social sciences, the College of Liberal & Creative Arts (LCA) is committed to inspiring the next generation of thinkers, makers and doers. We are home to world-class faculty who are constantly developing their own groundbreaking art and research in their respective professions. Our alums include Oscar, Grammy, Emmy and Tony award winners — as well as elected officials, community leaders, journalists and scholars.

Explore Our College
No matter the major, the College provides the opportunity to engage ideas that feed the spirit, power the world and empower success and growth. Get to know:
Interested in a program? Prospective students can sign up for more information with their own personalized site, from admission requirements to campus news.

Where Research Thrives
Research can take many forms when it comes to the liberal and creative arts, from performances and exhibitions to presenting at conferences or publishing in academic journals. Here are just a few of the ways that research happens at LCA: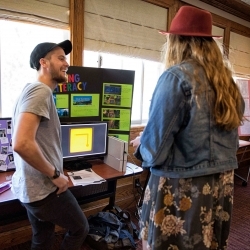 Supporting Undergraduate Research and Faculty Mentorship through CURE
The mission of the College Undergraduate Research Experience (CURE) is to support and promote undergraduate research in all disciplines across the College. We aim to advance faculty-student mentorships and collaboration through programing that includes professional development, skill-building workshops, curricular innovation and opportunities for students to showcase their work.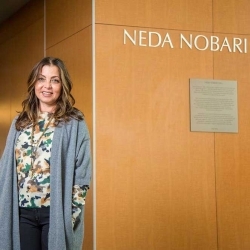 Examining the Cultural Experiences of the Global Iranian Diaspora
Established in 2016 with a gift from alumna Neda Nobari, the Center for Iranian Diaspora Studies (CIDS) inspires interdisciplinary inquiry and exploration of Iranian diaspora experience and its impact on transnational identity. The Center's research, programming and projects examine overlooked narratives and advocate for new forms of scholarly engagement.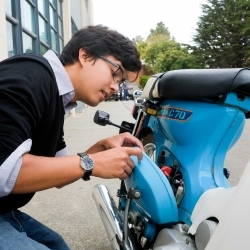 Marcus Fellows: Tackling the Biggest Issues of Our Day
A donor-funded research program provides opportunities for undergraduates to dig deep into the world's most debated, pressing issues: politics, race, mental health, veterans, climate change, bullying, sexuality and more. Working closely with faculty mentors, students sharpen investigative skills and creative talents and help build understanding on a range of issues.

Announcements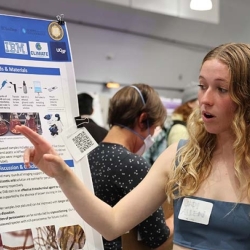 Undergraduate Research Showcase
Students across campus have been sharing their research at various student project showcases as SF State's colleges celebrate the opportunities provided from the University.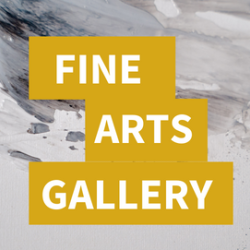 Upcoming Art Exhibition
The 36th Annual Stillwell Student Exhibition will open on November 28 and run through December 7, 2023.
 

Spotlight on Marcus Hall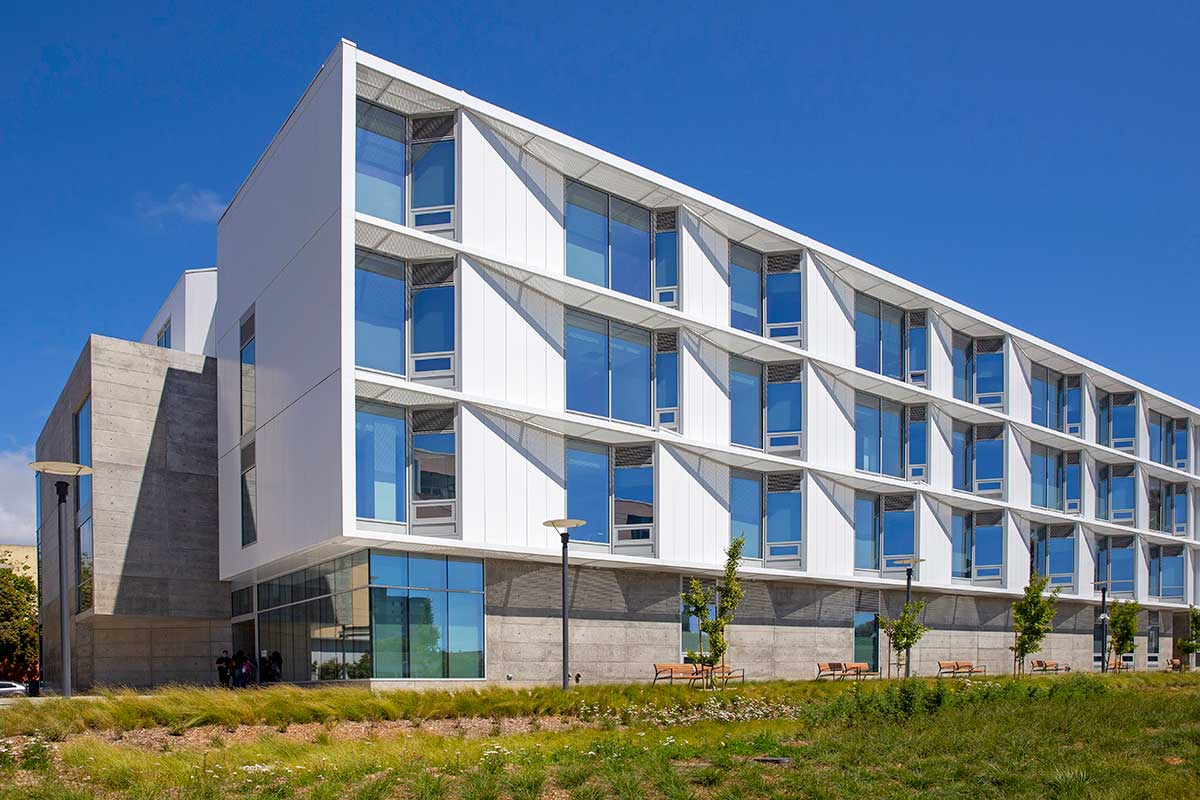 The George and Judy Marcus Hall for the Liberal & Creative Arts — named after the University's largest donors and alumni George Marcus and Judy Marcus — is a state-of-the-art, 75,000 square foot media production and classroom building that will ensure our graduates remain at the forefront of technological innovation and leadership.
Completed in 2021 and home to the Department of Broadcast and Electronic Communications Arts (BECA), Marcus Hall is a flexible learning environment which can be adapted to changing technologies, while asserting the presence of media arts at the University.
Highlights of the building include: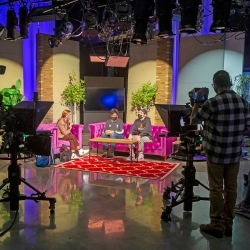 A high-definition broadcast news studio with a news anchor desk and robotic cameras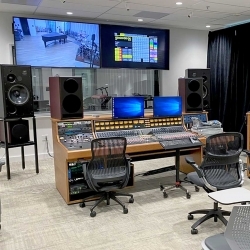 A sound design studio with superb acoustics for recording, mixing and mastering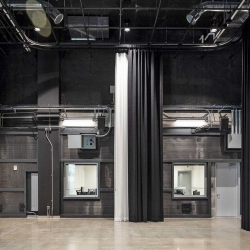 Two multistory television studios with control rooms, green screen and LED lighting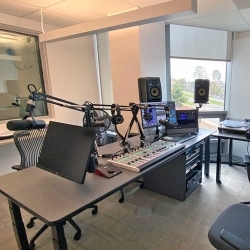 A broadcast radio station with livestreaming and multipurpose room for performances

Supporting Your Growth
At LCA, we believe in giving students, faculty and staff the support they need to explore their ideas. The College offers various programs throughout the year, providing the opportunities and space for all to thrive as students, scholars, artists, teachers and professionals at various points in their development.
In addition, LCA majors can explore available scholarships and receive guidance through our Advising Resource Center.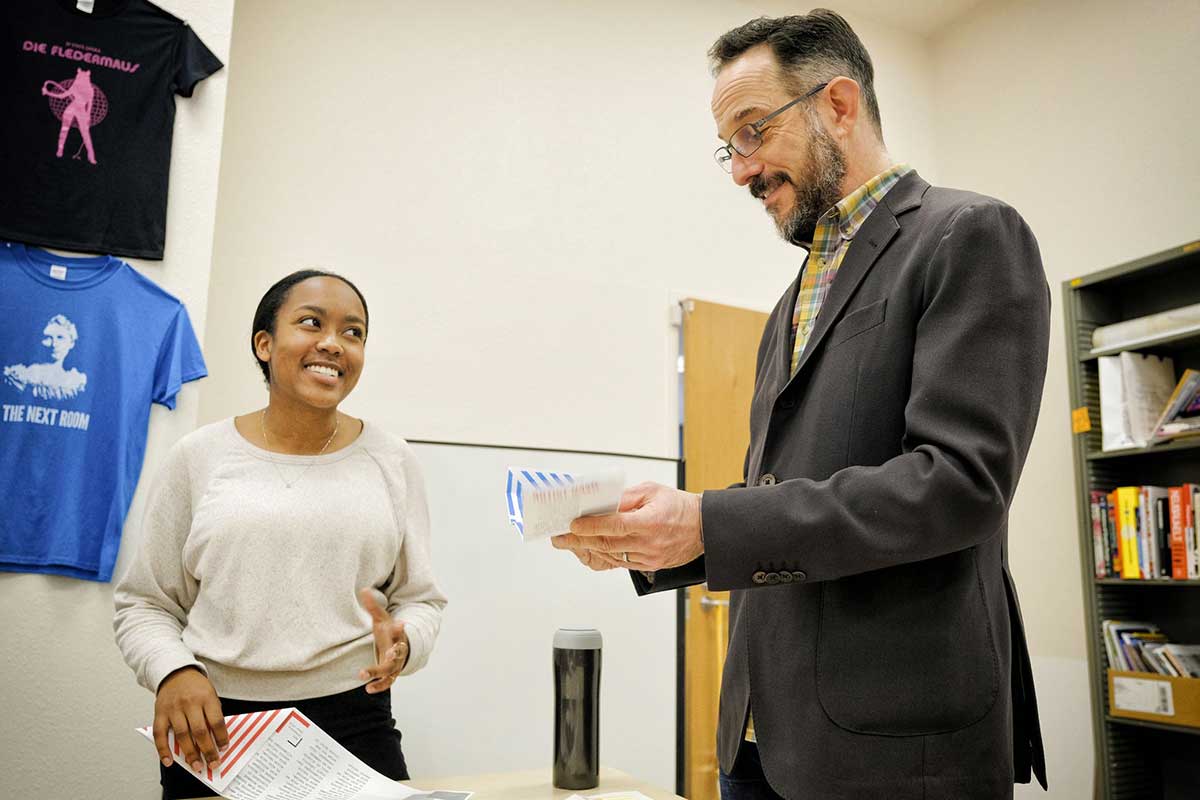 Get to know a few of our programs, like:
For faculty: to support research and creative activity, with priority for representing work at a peer-reviewed conference, or for funds to complete publication, production or exhibition. Awards up to $1,000 to support research and creative activity within the college. This award is open to all LCA full-time tenure-track and tenured faculty. Call for proposals occurs in the Fall semester.