The College of Liberal & Creative Arts is composed of 21 academic departments and schools in the arts, humanities and social sciences, and nine research centers and institutes. The College offers 33 B.A. and B.S. degrees, 27 M.A. degrees, and has 7,400 majors, minors and graduate students, in addition to supporting much of the University's general education program.
The College has over 250 tenured and tenure-track faculty, over 300 full- and part-time lecturer faculty, and over 90 staff.  College faculty and staff are located primarily in four buildings, including the University's newest academic building, the George and Judy Marcus Hall for the Liberal & Creative Arts. The College supports a thriving undergraduate research program, a generously funded faculty research program, and provides extensive cultural offerings to the campus and community at large.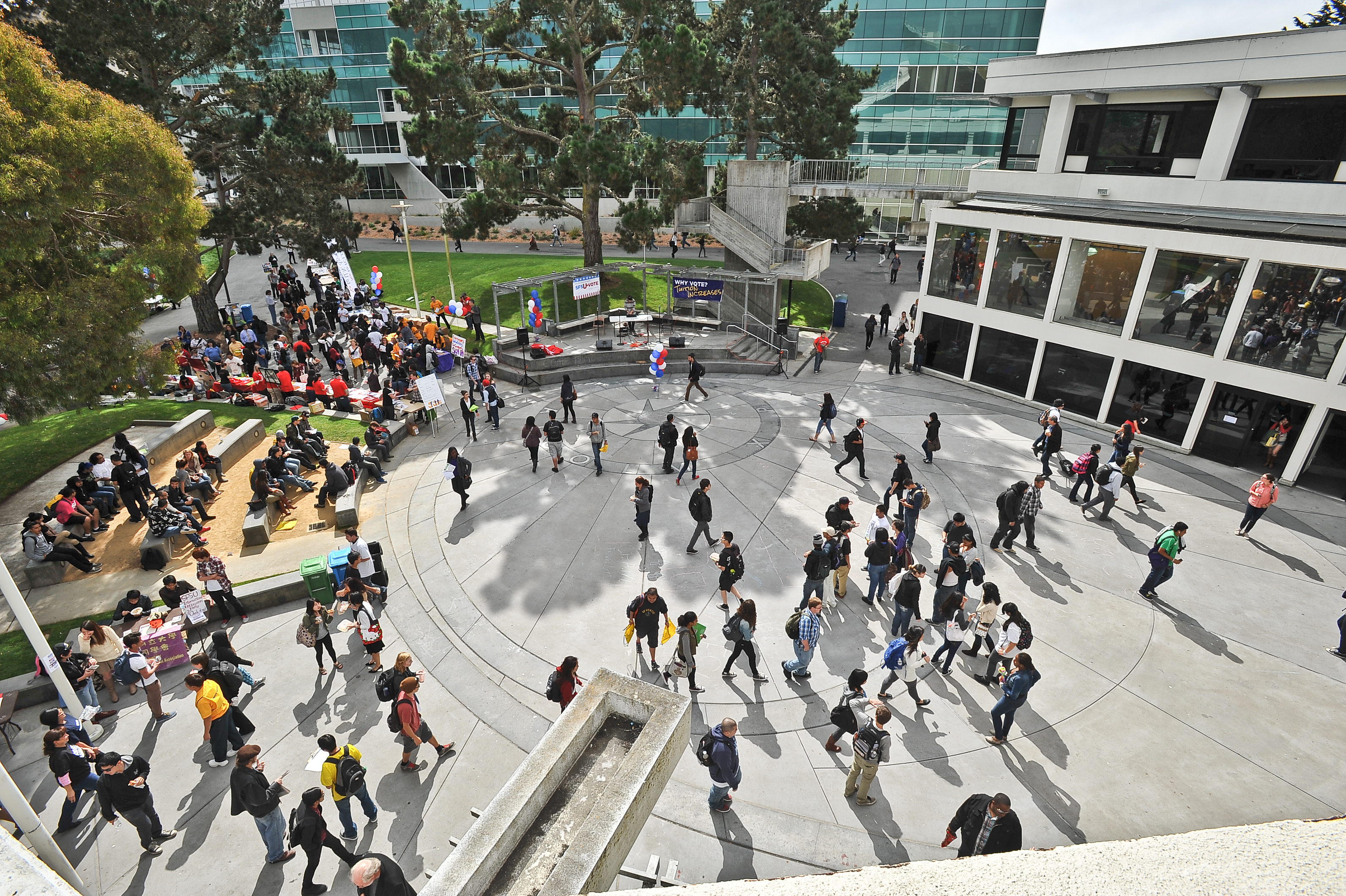 Message from the Dean
Welcome to the College of Liberal & Creative Arts!
This is a significant moment for all of us. I am grateful that we are here at San Francisco State University together. I hope you pause to reflect on how we all got here and the partners, friends, family members, ancestors, and collaborators who have supported and inspired you on your journey to this place.
My goal as a Dean is to value the power of connection in higher education. Throughout my life and career, I have learned the specific value of connection between generations, cultures, and disciplines. As I step into this new role, I invite you to join me in channeling the power of connectivity in your studies and creative pursuits.
As your Dean of the College of Liberal & Creative Arts, I look forward to collaborating with you and thinking creatively about how we bring our knowledge and experiences to the table. Be it wisdom from grandparents, a new interpretation of a classic book, or an enhanced perspective from first-hand experiences, I'm eager to see how all members of our academic institution enrich their classes with their own knowledge.
Our mission at SFSU is to advance social justice and equip students to make positive change in the world. I have a deep respect for the work we embark on at this institution, and admire each one of you for making the choice to be here. I have no doubt you will find academic programs that will inspire you and relationships that will sustain you at the College of Liberal & Creative Arts.
Creativity is a powerful force for good, both on a personal and collective level. I'm excited to leverage that power with you to ensure our sustained ability to grow — now and in the future. I look forward to learning more about you and your lived experiences, as well as your academic challenges and goals. Together, we can shape the course of our strategic direction to benefit the communities we serve.
I am here to listen, and look forward to collaborating with you.
Sincerely,

Dr. Ifeoma Nwankwo
Dean, College of Liberal & Creative Arts
SF State: Facts & Figures
300,000+
University alumni contributing to the economic, cultural and civic fabric of San Francisco and beyond
86%
First-time freshman who are students of color
42%
First-time freshman enrolled in a social justice course their first semester
Learn More About the College