The College of Liberal & Creative Arts is composed of 21 academic departments and schools in the arts, humanities and social sciences, and nine research centers and institutes. The College offers 33 B.A. and B.S. degrees, 27 M.A. degrees, and has 7,400 majors, minors and graduate students, in addition to supporting much of the University's general education program.
The College has over 250 tenured and tenure-track faculty, over 300 full- and part-time lecturer faculty, and over 90 staff.  College faculty and staff are located primarily in four buildings, including the University's newest academic building, the George and Judy Marcus Hall for the Liberal & Creative Arts. The College supports a thriving undergraduate research program, a generously funded faculty research program, and provides extensive cultural offerings to the campus and community at large.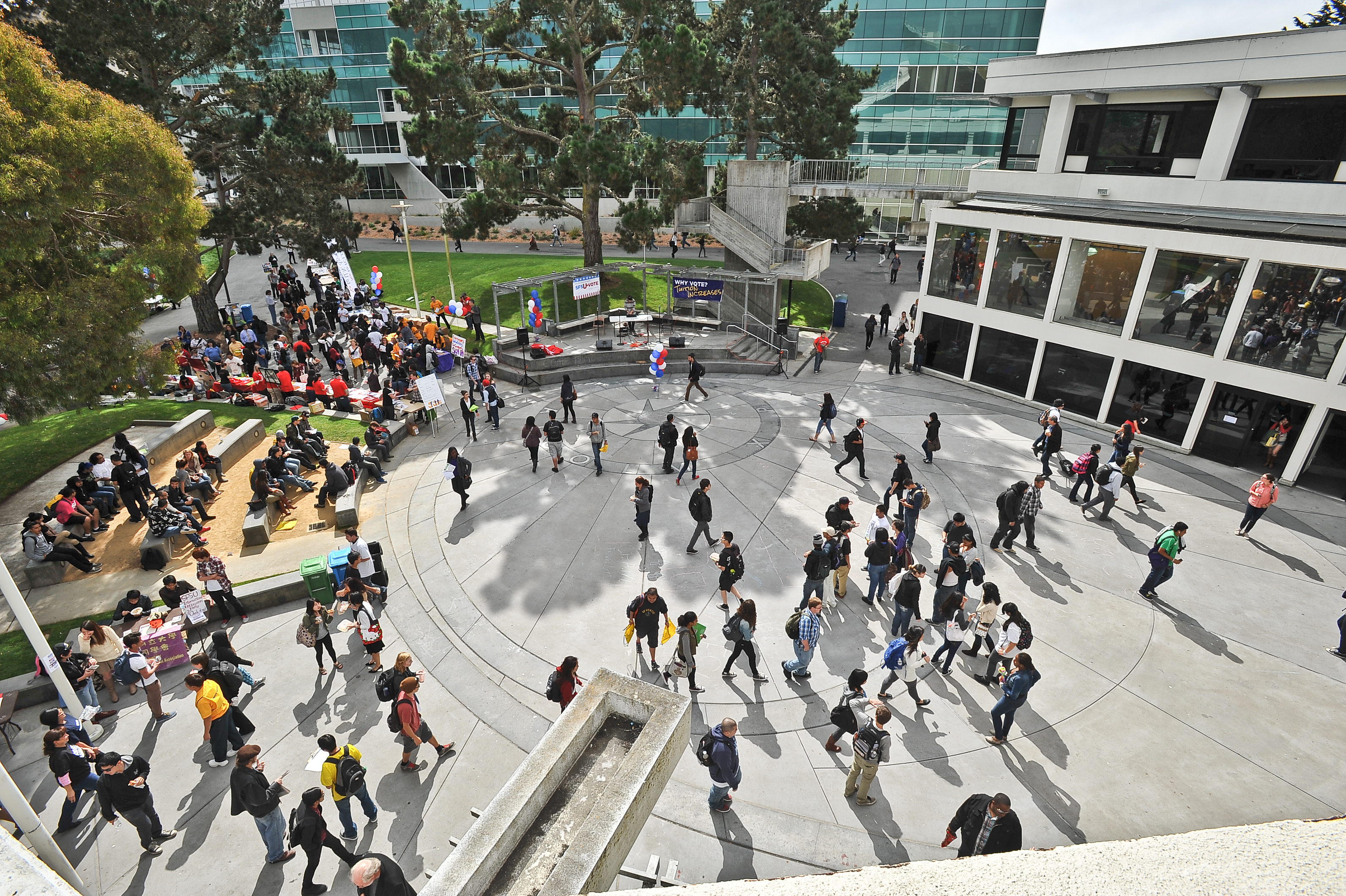 Message from the Dean
Welcome to the College of Liberal & Creative Arts! We are the College of Ideas, and we engage ideas that feed the spirit, power the world and empower your success and growth.
I speak from experience. As a college freshman, a history course changed my life. I left high school seeing college as a means to the end of a financially secure career, but a course on legal history — yes, legal history — opened my eyes to the power of ideas to change the world. Studying democracy, justice and how individuals and societies find meaning and manage conflict through law gave me a new framework for understanding. It also gave me tremendous confidence, strong writing and reasoning skills and a belief that we develop these skills to improve the world around us.
I share my story because it is completely ordinary. This is the power of our fields of study — through them we are transformed, and that transformation makes for a life of meaning, meaningful work and meaningful communities. You, too, will discover your passions and use them to inspire others. Immeasurable opportunities for transformation abound at San Francisco State. View your college experience as something transcendent, whether you are reading, behind a camera or performing on stage.
"The liberal and creative arts provide you with a foundation of confidence, critical thinking and engagement toward a greater good. Our university community is among the nation's most diverse — not only in demographics and global cultures, but also in our embrace of ideas, discourse, creativity and ingenuity."
We are here to help you find and fulfill your passions throughout your SF State journey. Our faculty are invested in your success and will work closely with you in the most difficult times. The College of Liberal & Creative Arts' Advising Resource Center provides advising and training, study spaces, a computer lab and even office supplies. Our alumni will share their insights and successes and help you chart your own career paths.
Thank you for choosing San Francisco State! Please feel free to stop and say hi on campus. I wish you all the best and look forward to hearing how the story of this great university can help you write your story as well.

Sincerely,
Andrew Harris, Ph.D.
Dean
College of Liberal & Creative Arts
SF State: Facts & Figures
300,000+
University alumni contributing to the economic, cultural and civic fabric of San Francisco and beyond
86%
First-time freshman who are students of color
42%
First-time freshman enrolled in a social justice course their first semester
Learn More About the College