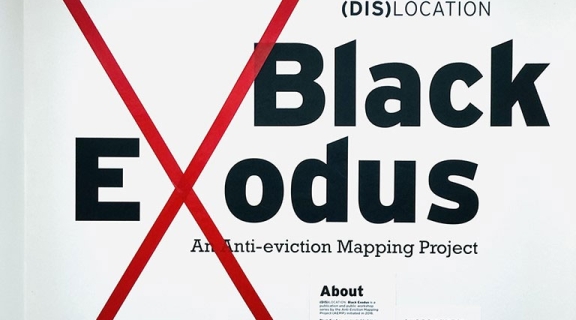 (Dis)Location: Black Exodus
Saturday, December 18
Event Time
12:00 p.m. - 12:00 p.m.
Location
DesignSpace, Online
Contact Email
ellenchristensen@sfsu.edu
Overview
Design Gallery at San Francisco State University is pleased to announce the opening of the first sited exhibition of (Dis)Location: Black Exodus—presented in collaboration with the Anti-Eviction Mapping Project. Anti-Eviction Mapping Project is a data visualization and multimedia storytelling collective in SF, NYC, and LA that creates maps, tools, and narratives for housing and racial justice.
(Dis)Location is a multi-platform publication and public workshop series centered around the issue of local housing justice in the Bay Area. Black Exodus builds upon the Anti-Eviction Mapping project's commitment to centering communities as producers of social and historical knowledge. Activated by the unprecedented out-migration of Black San Franciscans from their historic neighborhoods, the aim with this project has been to foreground Black storytelling and artmaking. 
(Dis)Location: Black Exodus has previously existed in physical and digital zine forms; students in DES 628 in Fall 2021 worked collaboratively to translate individual and community narratives of San Francisco of those who have been displaced—as well as those who are in danger of displacement or who lead collective actions to resist displacement. The exhibition synthesizes content from the physical and digital zines, sharing historic narratives of the Fillmore District ("The Harlem of the West"), the fight for education justice in San Francisco public schools, and the environmental (in)justice of San Francisco development.
Students within DES 628 worked collaboratively as exhibit developers, curators, and designers. Each student was tasked with developing a user journey according to the 5Es of Experience Design, then designing a peak engagement / interactive moment within the physical exhibit. Design solutions range from a Miro board to support and share crowd-sourced Black-owned businesses to a community quiltmaking project to immersive animated maps visualizing neighborhood demographic change. Each student also curated and designed their own virtual exhibit—a few shared below—with multiple student exhibits offering diverse perspectives and viewpoints on the same "living archive."
Virtual Exhibit 1, Virtual Exhibit 2, Virtual Exhibit 3, Virtual Exhibit 4
DesignSpace and the students of DES 628 would like to thank Anti Eviction Mapping Project for the opportunity to collaborate on the first site-specific version of this important community storytelling project and social justice initiative.
To schedule an exhibition viewing, please email ellenchristensen@sfsu.edu. All SF State COVID vaccination and visitor protocol will be strictly enforced.
Sponsor: School of Design
Contact: Ellen Christensen
E-mail: ellenchristensen@sfsu.edu
COVID-19 requirements to attend San Francisco State University events
Until further notice, audience members who attend SF State events will be required to either:
San Francisco State faculty, students and staff will need to show their "Green Dot" after completing the SF State COVID-19 daily screening.
SF State health and safety protocols are to be followed at all times, including wearing face coverings indoors and adhering to all guidance measures. 
More guidance on environment, health and safety is available on SF State's Campus Comeback website.
Upcoming Events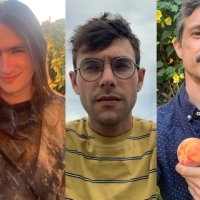 Saturday, September 30, 2023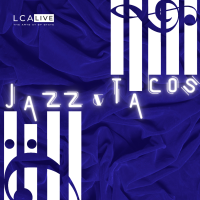 Wednesday, October 04, 2023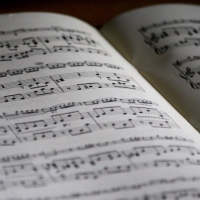 Wednesday, October 04, 2023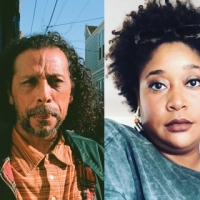 Thursday, October 05, 2023