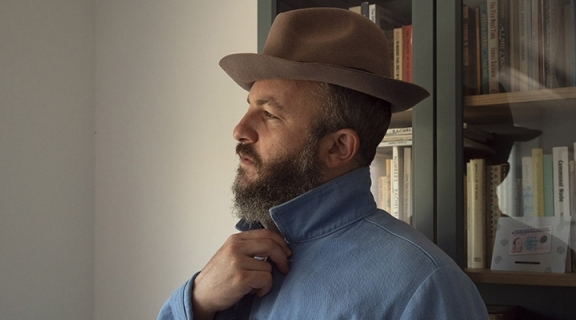 Ariel Resnikoff, The George Oppen Memorial Lecture
Saturday, November 12
Event Time
07:00 p.m. - 08:30 p.m.
Location
East Bay Media Center, 1939 Addison Street, Berkeley
Contact Email
poetry@sfu.edu
Overview
Join us, either in person or via live-stream video, for the 37th annual George Oppen Memorial Lecture, delivered this year by poet and scholar Ariel Resnikoff. The title of Resnikoff's talk — "Among the Heaps of Brick and Plaster Lies": Toward a Poetics of Translingual Refuse — comes from a line by Oppen's friend and contemporary Charles Reznikoff, in one of many poems he read at this 1974 occasion when Oppen introduced him for The Poetry Center: Charles Reznikoff: March 21, 1974. Resnikoff will also be reading his own poems on this visit, two nights earlier at the same location, together with poet 최 Lindsay | Lindsay Choi. The East Bay Media Center is a short walk west from the Downtown Berkeley BART station.