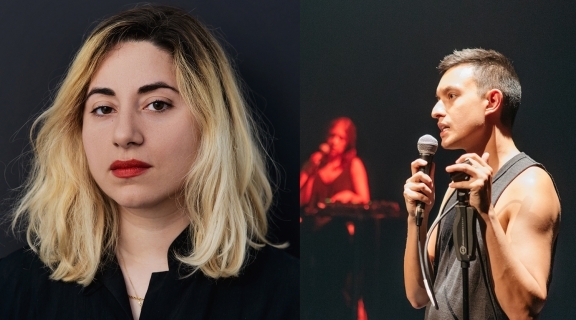 Poetry & Grief: Kyle Dacuyan and Mirene Arsanios, at Medicine for Nightmares
Saturday, April 08
Event Time
07:30 p.m. - 09:00 p.m.
Location
Medicine for Nightmares, 3036 24th Street, San Francisco
Contact Email
poetry@sfu.edu
Overview
Mask requested for in-person attendance
Tune in to the video livestream [https://www.youtube.com/playlist?list=PL61PYyhbqyuY0YJpACdq82FI8XlcDxC_e]
"and so much lost you'd think / beauty had left a lesson": Poetry & Grief
Under a line by Ed Roberson (from "once the magnolia has blossomed" in Asked What Has Changed, Wesleyan UP 2021), The Poetry Center co-presents with our friends Medicine for Nightmares this special program featuring two outstanding poets from New York City. Kyle Dacuyan and Mirene Arsanios will each read from their work and engage in conversation with one another and the audience. This is one of multiple Poetry Coalition programs across the country this Spring 2023 around our common theme, supported by a grant from the Andrew W. Mellon Foundation to the Academy of American Poets in support of Poetry Coalition programs.
Learn more [https://poetry.sfsu.edu/event/poetry-and-grief-kyle-dacuyan-and-mirene-arsanios-medicine-for-nightmares]