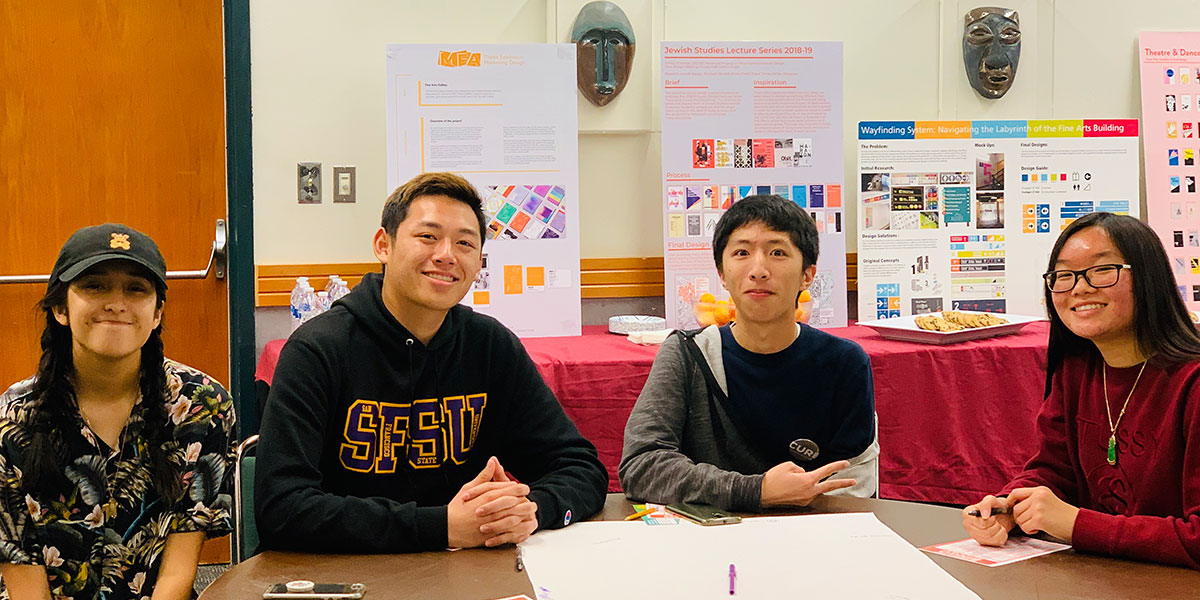 Research First is an opportunity for students to take their existing classwork to the next level with access to learning resources about doing research, an opportunity to receive peer-review, and a place to showcase and share their final work at the end of the semester. It is an opportunity for first-year students to better understand of the role of research in their current work, gain skills, and learn what opportunities the college and university can offer.
For Faculty Teaching First-Year Classes
Research First is aimed at first year SF State students. Do you teach a first-year class such as a first-year GE, or a class with primarily first-year students enrolled with a final project that entails any form of research or creative activity? Interested in having your students participate? It's easy! Students can use the Research First resources, workshop event, and online showcase for their existing work in your class. While we think that students really benefit from participating in all three of the program's opportunities, we encourage you to take advantage of any of the resources that are beneficial to them.
Research First Student Resources
Research First offers resources that can support existing classwork and final assignments. These resources include a collection of instructional videos, helpful links, and exercises to help students better understand the importance and the methods of conducting research in their studies. These resources help students understand what research is, provides simple tools for conducting research, shares opportunities to present their work, as well as offering examples of student research projects.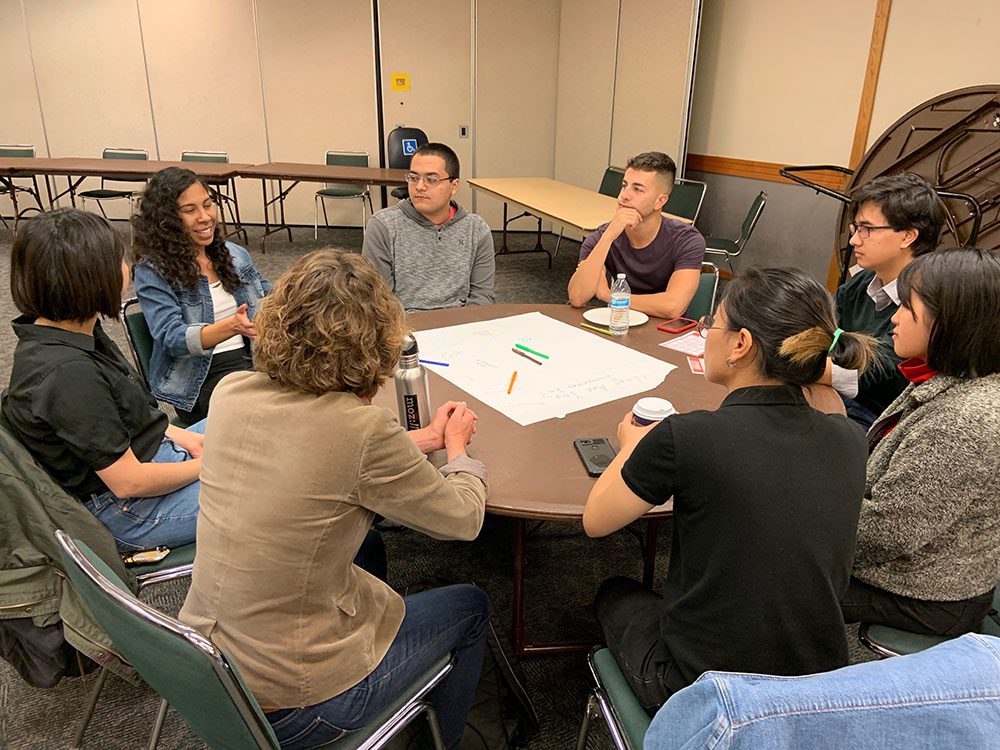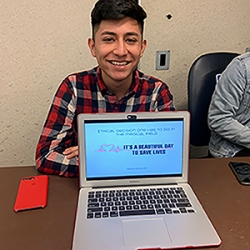 Fall 2022 Research Workshop Event
Tuesday, November 29 from 9:30 – 11:30 a.m., Seven Hills Conference Center
This is an opportunity for students to attend a fun workshop where they can:
Get peer feedback on their final project. Research BINGO!
See a few short presentations from other undergraduates working on independent research projects.
Find out more about resources and opportunities on campus with representatives from the Library and CURE (College Undergraduate Research Experience.)
Food and SWAG
Research First Online Showcase
Students can present their completed class projects on the Research First online showcase. The showcase will be available for viewing for one year and is a great way for students to share their work with peers, family, and friends and gain experience in presenting their work in an online forum. See the work from last year's showcase. Interested in having your first-year class participate? Please contact Prof. Rebecca Eissler at reissler@sfsu.edu. Interested in finding more resources to support undergraduate research in the College of Liberal & Creative Arts? Visit lca.sfsu.edu/cure.
Submit your work between December 5 and 9, 2022, to get feedback on your projects!